Privacy protection
Privacy protection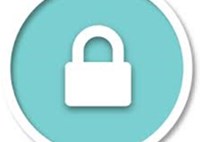 You can browse the sites of karavela.net freely, without the obligation to disclose your identity or to leave any personal information. In case you choose to use some of our services, you must leave the required personal information so that we can make the reservation and lease the requested service, but your personal information remains fully protected. We emphasize that we only collect the data we need to perform regular lease procedures for the selected service, and that we only use the information we receive directly from you.
The Agency takes particular care to ensure that all user data collected is particularly safe and protected from loss, alteration, unauthorized disclosure and any form of misuse. Filling out questionnaires, mail forms or booking requests is supervised and strictly protected process.
The Agency will not provide personal information to a third party, except for the purpose of realizing the requested service. Passenger personal information will be kept in a database only as long as necessary to fulfil the purpose for which the data was collected.
Use of cookies
Cookie is a text file that is placed on your hard disk by a web browser, after you visit our pages for the first time. Cookie provides faster reading of already visited sites. Cookie does not contain any personal information, but it helps us to provide you special services while you are on Web.
The main advantage of cookies is saving time and easier access to the site. The purpose of a cookie is to tell the Web browser that you have returned to a specific page. Statistical information about the visit of the certain information are created using cookies, therefore they are important in recognizing users wishes and determination of the development of our offer and our site.
Cookies are also used for Google Analytics, a tool for website analysis by the company Google.
Cookie is an option that is offered by your Web browser. Most Web Browsers are adapted to accept cookies automatically, but if you want you can modify your browser settings to decline cookies.